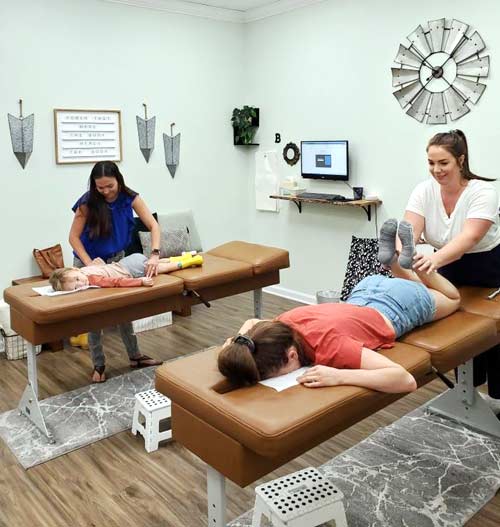 Chiropractic Techniques We Use
We have studied many chiropractic techniques and we have chosen the techniques that we have seen be the most effective and give the best results for our clients.  Here are a few of them.
Our doctors are Advanced Proficiency Certified in Torque Release Technique. This has been proven, through research, to be one of the most specific and scientific chiropractic techniques in the world. This technique provides our practice members, of any age, with the most gentle and reproducible chiropractic adjustments available. It is a mixture of the best-of-the-best systems of chiropractic assessment and care.
Pediatric Chiropractic Techniques
At Resilient Chiropractic we are passionate holistic health for the whole family. Children are exposed to many different activities that affect the spine in one way or the other. The effects may not be felt immediately, but over time can negatively impact their quality of life.
The Webster technique is a specific chiropractic analysis and diversified adjustment. The goal of the adjustment is to reduce the effects of sacral subluxation/ SI joint dysfunction. In so doing neuro-biomechanical function in the pelvis is improved.